Skip to Content
Austin Roof Cleaning Services
Hire Allied Services for Roof Cleaning in Austin, TX
Your roof is always working to protect your structure from the elements, blocking out the sun, rain, and wind. But to continue to do this job, it needs proper care. Allied Services is here to help you ensure your roof is in good shape, offering roof cleaning in Austin, TX. We provide these services for both residential and commercial properties. Our services help to remove dirt, grime, and other buildups from your roof, improving the look of your structure, as well as protecting the roofing material. A clean roof increases the lifespan of the shingles, decreasing your risk of roof damage and the need for repairs. Contact the team at Allied Services today to schedule roof cleaning service at your property.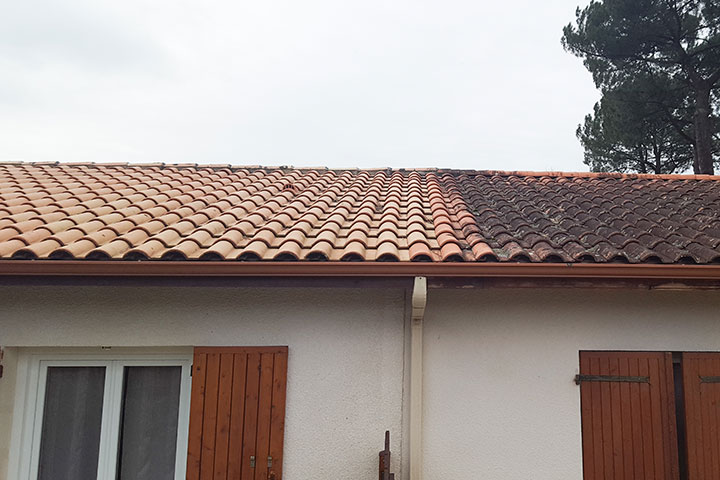 Understanding the Importance of Roof Cleaning
You may be wondering if cleaning your roof is necessary? The truth is, this task is vital to the longevity of your roofing material. You may not even realize how dirty your roof is, but you'll see the difference immediately when we complete our cleaning services. Choose to clean your roof for all of the following reasons:
Protects the Structure of Your Roof: Any mold, mildew, or moss growth can cause damage to your roof if left unattended. The continued growth of these substances can deteriorate your shingles and rot the wood underneath. It's best to remove this growth at the first sign.
Improved Appearance: You'd be surprised at the difference a thorough cleaning can make in the appearance of your roof. Our power washing services will give your roof a renewed look and help to improve your curb appeal.
Ensures Prolonged Roof Function: Your roof not only protects you from the elements, but it also helps to control the temperature of your home, trapping hot or cold air in the attic to prevent it from making its way into your main living space. A roof damaged by dirt and growth will not be able to do this as efficiently.
Contact Us for a Free Estimate
At Allied Services, our team is here to help you keep the exterior of your home and business in great shape. We provide roof cleaning services as well as power washing of all other exterior surfaces, including siding, gutters, driveways, and decks. Contact us today to request a free estimate for your power cleaning project.