Skip to Content

Unrivaled Pressure Washing Service in Austin
As a property owner or manager, you know how important it is to keep your home and business looking clean and tidy from dirt buildup and mold. Your community notices how your property looks each time they pass by or visit. The state of your property's cleanliness can leave a great first impression if it is in good shape. At Allied Services Company, we understand this desire to have a clean exterior, which is why we have created a business providing quality exterior pressure washing services for residential and commercial properties in Austin. Please call us today at 512.593.1272 to learn how our pressure washing specialists can help!
At Allied Services, we customize each clean to your unique project needs. Our gentle method of using detergents with our low-pressure cleaning system ensures no damage be made to your property. This cleaning method helps rid your home of fungus, algae, mildew, and other pollutants; leaving your home clean and safe. Additionally, our low-pressure cleaning uses less water, which in turn is better for your wallet and the environment. Contact us today, and let us customize your clean for your intended results.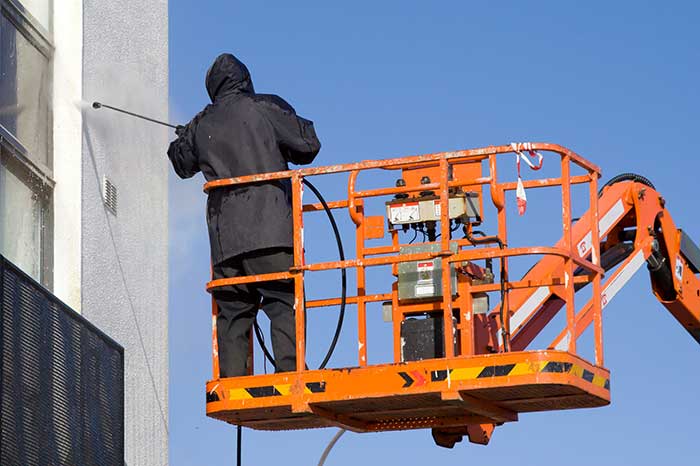 If you are a business owner,
keeping up the appearance of your commercial property can not only
increase the property's value, it can also attract more customers.
New visitors are unlikely to want to enter a building which is
dirty, grimy, or looks damaged. Your customers and employees
will also benefit from breathing cleaner air in and around your property.
Got an estimate from Shawn that was quick and easy and reasonable. Scheduling was fast and the work done exactly as I outlined, even when I wasn't on site to supervise. I showed up today and it was done exactly right. Thanks for a job well done!
Did a wonderful job on our lakehouse rock and roof. Cleaned the sidewalks too and just the best people to work with. Will use them again!
Allied Service Company did a great job washing my roof, house, patio and driveway. The workers were prompt, courteous and professional. Great job! I will use your services again. Thank you.
I would highly recommend this company!
Quick and Easy and Reasonable
Prompt, Courteous and Professional
Everything looks brand new!
The before and after appearance was unbelievable
Thank you for making this such a painless experience.
They steam cleaned my property and it looks, better than the day I moved in.
Outstanding work in timely fashion, Allied Services will be doing work for my business again!
You guys made our tile roof look like brand new.
Contact Us
Need to get in touch? We'd love to hear from you! Please fill out the form below and we'll contact you as soon as possible.