Skip to Content
Maximize your Property's Potential with Pressure Washing
Your profitability so often depends on the impression your building gives potential clients. A strong first impression can land you a tenant for your downtown office space or a big account for your company. Your first opportunity to market yourself comes when a potential tenant or client first arrives. If your building's parking garage is dirty, the sidewalks leading to your front door are grimy, or the windows have a year's worth of pollen and stains on them, you'll give the impression that you don't pay attention to detail. As eco-friendly pressure washing experts Allied Services Company can perform parking garage cleaning to Austin businesses.
CONTACT US FOR YOUR FREE ESTIMATE!
We Restore Parking Garages and High-rise Windows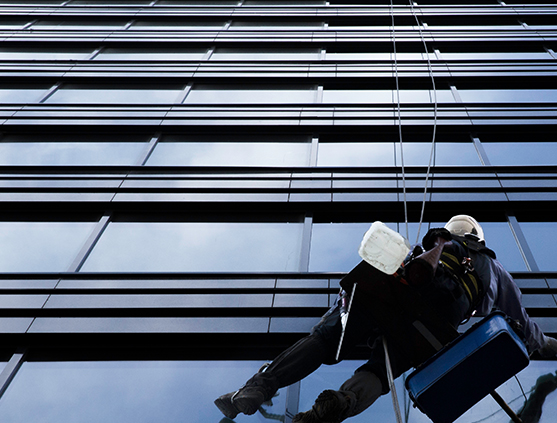 Allied Services Company is a fully-bonded and certified company capable of pressure-washing high rise windows for our Austin client. We stay up to date on the newest technologies in our industry so we can work efficiently and diligently. We want to ensure your time and pocketbook is respected. Our pressure washing services are useful for:
Parking garages: Pressure washing your parking garage is always a good idea. In addition to keeping your facilities looking their best, routinely pressure washing your parking garage will prevent more expensive repairs down the line.
High-rise windows: Austin high-rises offer stunning views of the city and its natural landscape. But as the seasons pass, grime, pollen, and dust will accumulate and stick to your office windows, obscuring that view. Clients who visit your offices want to see a clean space and your employees will appreciate a clear view out their window. Pressure-washing eliminates ugly streaks and splotches left behind by other cleaning methods and we know how to get the job done without breaking your windows.
We recommend quarterly washing with Allied Services Company to keep your property clean. In addition to parking garage and window cleaning, we know how to pressure wash the exterior of your building.
Call Now to Book an Appointment
If your property has seen better days or you have a big client visiting soon we can get your property looking its best. Don't underestimate the value of clean parking garages and windows and contact us today.
Power Washing Specialists in Austin
Connect with us for a free estimate