Skip to Content
Austin Solar Panel Cleaning Services
Let Us Keep Your Home Efficient and Eco-Friendly
We are proud to be an eco-friendly and green company. We are conscious of our water usage in Texas' dry climate. That's why we're proud to provide solar panel cleaning for environmentally-conscious energy consumers. Owning a solar panel offers numerous benefits but it can also offer challenges. Rooftop solar panels are exposed to wind-blown pollen, dust, dirt, grime, and bird droppings, all of which reduce the effectiveness of your solar panel. For instance, dirty solar panels can be as much as 20 percent less effective. You rely on your panels to provide sustainable energy and you can trust us for solar panel cleaning in Austin.
Some Key Facts About Solar Panel Cleaning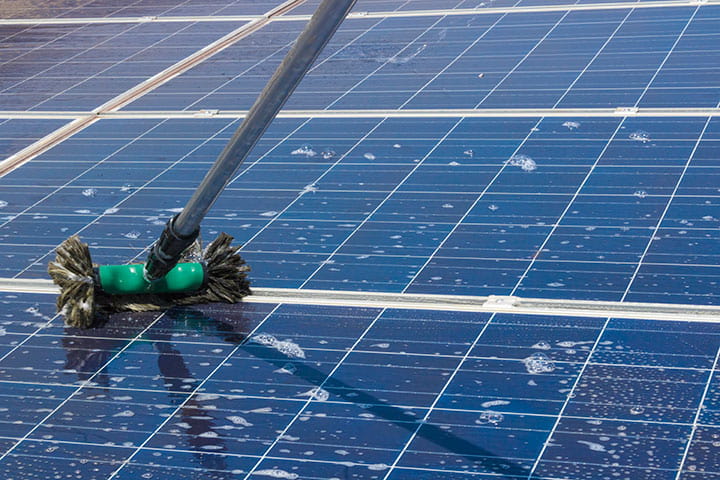 As a solar panel owner, you may have questions about the care and maintenance of your installations. Because solar technology is still relatively new, we think it may be helpful to understand a few key facts about solar panel care:
Why do my panels need to be cleaned? Solar panels are kept outdoors and exposed to the elements. Any debris or grime on the panel reduces the amount of solar energy they soak up. While rainwater cleans your panels, solar polar panels in drier climates require more care.
How often should my solar panels be cleaned? Regular cleanings will help maintain peak effectiveness and continue to save you money on your energy bill. We recommend yearly cleanings.
What can Allied Services Company do that I can't? Your safety is the number one reason why you shouldn't attempt to clean your own solar panel. Our employees are trained to work on rooftops and we have the equipment to keep them safe. Using tap water or cleaning chemicals can lead to more grime buildup. The solar panel cleaning experts at Allied Services Company hand mop and squeegee the surface of your panels with the correct solution to prevent long-term damage to your panels.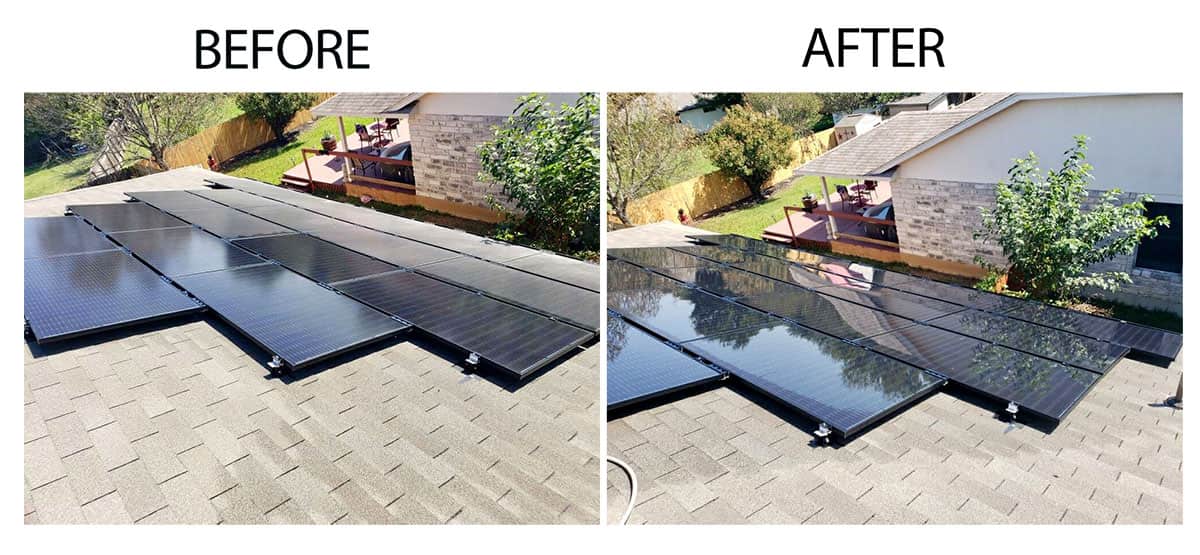 Get in Touch with Us to Get Started
You've found an environmentally-friendly way to power your home. Allied Services Company can help you protect your investment with solar panel cleaning in your Austin home.
Power Washing Specialists in Austin
CONTACT US FOR YOUR FREE ESTIMATE!