Skip to Content
Stucco Cleaning in Austin
Limestone & Stucco Cleaning
Limestone is a widely-used material for home construction. While limestone can create a beautiful living space, it does require specialized care. Allied Services Company is proud to offer residential limestone cleaning in Austin. Failing to clean your limestone and stucco surfaces can lead to serious long-term issues. We will clean the exterior surfaces of your home and safely remove mold and mildew.
We Know How to Treat Limestone and Stucco Surfaces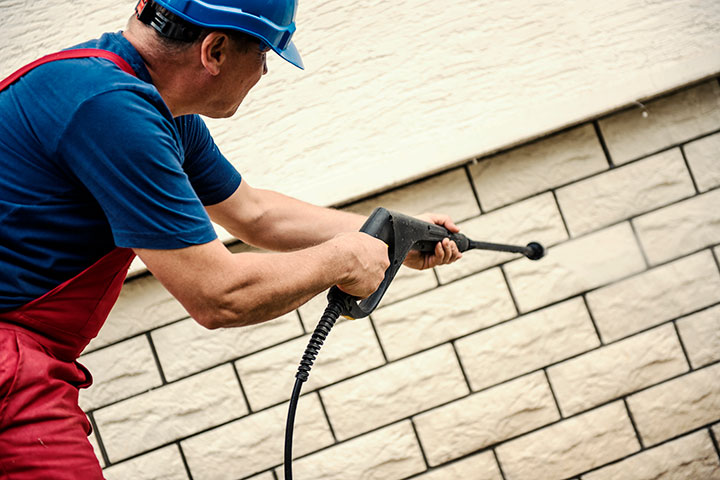 Limestone is commonly used in the construction of buildings. Limestone is what is called a soft rock, meaning it is more vulnerable to weathering, erosion, staining, and crumbling. Don't neglect the limestone surfaces of your home. Stains that are allowed to sit for too long can become permanent, causing permanent aesthetic and structural damage to your home. Allied Services Company is the residential limestone cleaning expert Austin trusts. We use a three-step process to safely clean your surfaces. This process ensures that we get the job done right and without damaging your home.
We pretreat the surface with a biodegradable bath treatment and let it sit for about fifteen minutes. We reapply this process and treatment until we can see it's working.
We wash the surface with low-pressure and hot steam. This step is done to remove mold and mildew. Mold and mildew are extremely destructive to your home and the materials it's made of.
We apply a detergent to the area. This detergent is strong enough to provide preventative maintenance.
We also provide residential stucco cleaning. Stucco surfaces invoke beautiful Spanish and Mediterranean architecture, but they can be as temperamental and subject to permanent disfigurement as limestone surfaces. For instance, stucco erodes rapidly and is prone to staining. When we clean stucco, we use the same three-step as we do with limestone after determining whether your home used pigmented or painted stucco.
CONTACT US FOR YOUR FREE ESTIMATE!