Skip to Content
Specialized Residential Window Washing Services in Austin, TX
Why Clean Your Residential Windows with Allied Services CO.?
Central Texas residents enjoy a plethora of sunshine year-round. However, when your windows are dirty, it's difficult to let the light stream into your home the way it was intended. You could clean them yourself, but it can become a hassle if you have high, hard-to-reach windows. Not many homeowners have specialized equipment or the desire to give up a weekend of relaxing to complete such a labor-intensive task. Luckily for you, Allied Services Co. has your back. We specialize in residential window washing services in Austin and surrounding areas. Wouldn't you love to have clean, streak-free windows without having to touch a ladder, sponge, or heavy bucket of water ever again? We think the results in our gallery speak volumes about the quality of our residential window cleaning services. When you're ready to see how our experienced team can help, reach out to us to schedule service!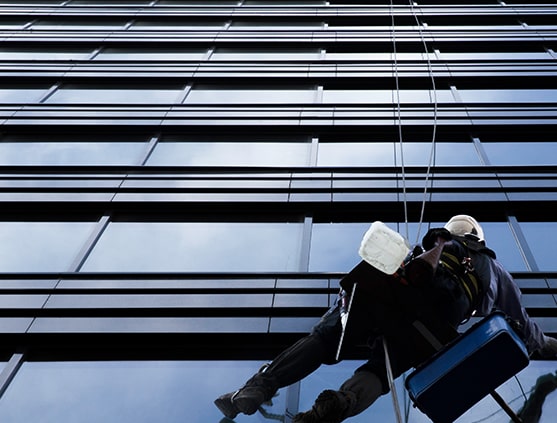 What to Expect from Allied Services Co. Window Washing Pros
When you entrust Allied Services Co. with all your window washing needs, you can expect exceptional service. Our courteous employees always show up on time and in uniform, treating your home as if it were our own. We take our time to do a thorough cleaning job, inside and out. We use eco-friendly cleaning products and equipment, including biodegradable detergents, to offer sustainable window cleaning services without hurting the environment. Our team is fully equipped to clean windows of all sizes to remove dust, dirt, watermarks, fingerprints, smudges, and streaks of any kind. Whether your home features single-pane, double-pane, or bay windows, we have the expertise to clean them. Our employees also take extra care around your furniture, using drop cloths and shoe booties, to prevent messes and damages. For the most professional interior and exterior window cleaning services, you can count on us. We pride ourselves on our work, which is reflected in our positive customer reviews.
Benefits of Our Residential Window Cleaning Services
Aside from the obvious aesthetic appeal, there are many advantages to having your residential windows professionally cleaned. Maintaining a tidy exterior will boost your curb appeal and make you the envy of your neighbors. But the benefits go even deeper than that. Because window glass is porous, years of exposure to hard minerals, acid rain, and oxidation will eventually break down their surface. Removing layers of dirt and other contaminants should ensure a longer lifespan for your windows. The longer your windows go without cleaning, the harder it becomes to clean them properly. Professional window cleaners are trained to clean your windows safely and efficiently, with minimal risks to your property.
Why Choose Us for Professional Residential Window Cleaning?
There are many residential window cleaning services in Central Texas. However, Allied Services Co. works hard to maintain an A+ rating with the Better Business Bureau and our customers. Here are a few reasons why you should feel confident about choosing us over our competition:
Fully Licensed and Insured
Excellent Customer Service
Experienced Employees
Free Estimates
Eco-Friendly Washing
We Also Specialize in Power Washing, Gutter Cleaning, & More
Allied Services Co. is dedicated to helping homeowners keep their properties looking immaculate. In addition to our residential window washing services in the Austin area, we also offer these services:
Power/Pressure Washing – Pressure washing can take years of built-up layers of dirt, mold, grime, and debris off your home's exterior. Improve your curb appeal and prevent harmful mold growth before it affects your family's health.
Roof Cleaning – Fewer aspects of your home see as much direct exposure to the elements than your roof. Having a clean roof protects its structural integrity, lowering your risk for roof damages and leaks.
Gutter Cleaning – Your home's gutters need flushing out from time to time to facilitate the flow of water from your roof to the ground. Keeping your gutters clean ensures your home's foundation is protected from flooding. Let us do all the dirty work for you!
Low-Pressure Steam Cleaning – We use low-pressure steam cleaners to remove mold, mildew, dust mites, bacteria, and general grime from most surfaces. Steam cleaning is ideal for surfaces that might be vulnerable to damages from high-pressure washing, including those made of wood, masonry, and natural stone.
Deck Cleaning – Take back your deck this summer with our deep-cleaning services. Your deck will look years younger once we're through removing set-in layers of dirt and debris!
Driveway Cleaning – Driveways see a lot of traffic and wear-and-tear from the elements. Whether your driveway is concrete or cobblestone, we have specialized equipment to replenish and restore its aesthetic appearance.
Curious About Our Residential Window Cleaning Costs?
If you're curious about our residential window cleaning costs, Allied Services Co. would be happy to give you a free estimate. Be sure to ask us about our specials for new and existing customers in and around Austin. We offer our residential window washing services to homeowners in Cedar Park, The Hills, Leander, Rollingwood, Spicewood, Taylor, and surrounding areas. Contact us today to schedule a consultation with our licensed, insured professionals!
CONTACT US FOR YOUR FREE ESTIMATE!