Skip to Content
Low Pressure Steam Cleaning
Power washing is a great way to maintain any property—however, some surfaces and finishes may be damaged by high pressure washing. Low pressure cleaning is an excellent option if you have surfaces that require special care. At Allied Services Company, we aim to provide comprehensive power and pressure washer services near Austin, including low pressure cleaning as part of our specialty cleaning services. Low pressure cleaning is an ideal solution for a variety of indoor and outdoor surfaces. If you have any area that you are concerned cannot withstand the high pressures of conventional power washing, it can likely be addressed easily and effectively using low pressure steam cleaning. Steam cleaning can also remove stains and dirt while using less water than high pressure washing methods.
CONTACT US FOR YOUR FREE ESTIMATE!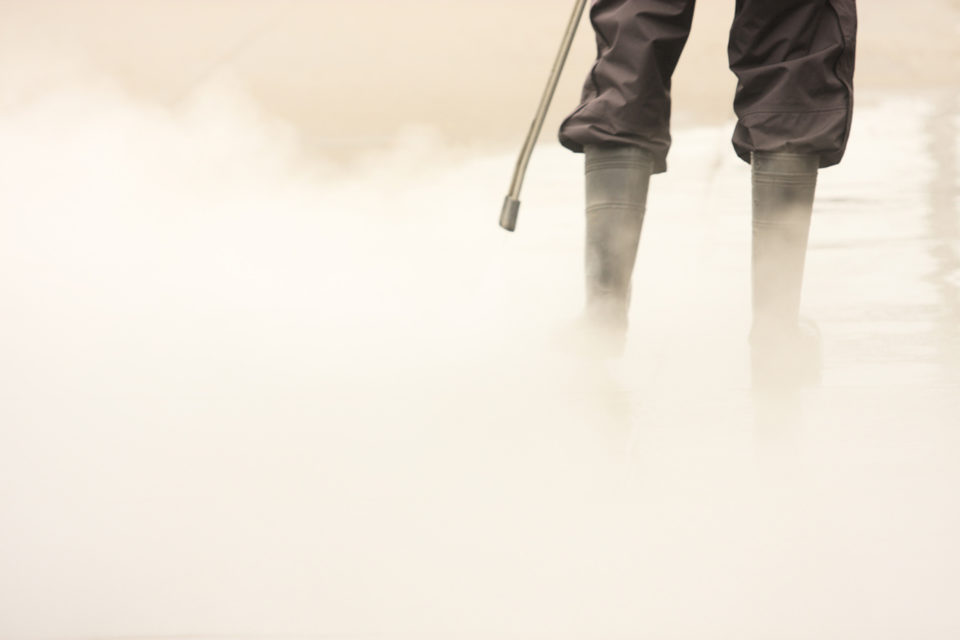 Areas that Benefit from Low Pressure Cleaning
Older homes and buildings can benefit from low pressure cleaning as it does not place excessive stress on aging paint, wood, or other surfaces.
Steam can be used to easily penetrate small cracks or openings without leaving moisture behind to ensure all mold and mildew has been completely removed.
Low pressure cleaning can easily restore the appearance of grout, vinyl, and tile by breaking up stains and ground-in dirt; making it the best option for interior solutions.
Some types of wood, masonry, and natural stone are vulnerable to damage during high pressure washing. Steam cleaning ensures these areas are cleaned thoroughly without risking the integrity or cosmetic appearance of the surface in question.
How Low Pressure Steam Cleaning Works
Low-pressure steam cleaning is perfect for addressing embedded dirt, stains, mold, mildew, and general grime on most surfaces. How does the use of low-pressure steam remove dirt, grime, and more from your property? Inside a low-pressure steam cleaner, water is heated to approximately 300 degrees, forming a low-moisture steam. When this steam is applied to surfaces, it loosens dirt, grime, grease, and stains without the need for high pressure or suction. Low-pressure steam cleaners are also great for sanitizing surfaces, as the heat of the steam kills molds, mildews, dust mites, and bacteria on contact. Low-pressure steam cleaning is a great water-saving and eco-friendly green cleaning method as well, as steam doesn't require other cleaners or chemicals to work effectively.
Power Washing Specialists in Austin
Connect with us for a free estimate