ROOF WASHING FOR YOUR SHINGLE ROOF
Given everything that's going on in your life, you might find it hard to address home maintenance. However, gutter cleaning & roof cleaning maintenance is vital for protecting your Austin investment and for keeping a solid roof over your head. Instead of attempting potentially dangerous maintenance tasks yourself, consider hiring a team of professionals to do exterior pressure washing for your roof and gutters. Allied Services Company is standing by to provide quick and thorough house power washing service for Austin homeowners.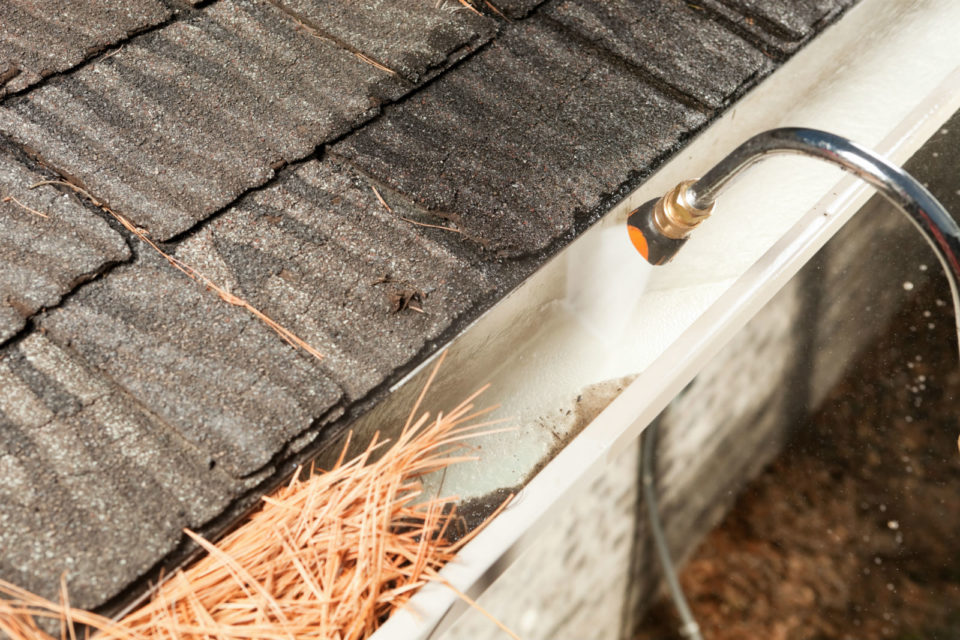 Reasons to Clean Your Roof and Gutter
Leaves, branches, and other forms of debris like roof mildew and roof dirt can accumulate on your home over time. Here are just a few good reasons to get roof cleaning and having a gutter inspection.
Maintain Aesthetics: No one likes to live next to a shabby-looking home. For the sake of your neighbors, guests, and passersby, you should make sure your roof and gutters are clean. After all, you roof makes up a significant portion of your home's exterior.
Avoid Water Damage: When your gutters' downspouts become blocked by debris, water has no place left to go. If you forgo gutter cleaning, water may damage the edge of your roof, your siding, your foundation, and even your home's interior.
Increase Roof and Gutter Lifespan: Decaying debris, roof mold & roof dirt can damage your roof's shingles, and clogged gutters can become weighed down by water over time. To delay an expensive gutter or roof replacement, consider having Allied Services Company provide professional gutter cleaning and gutter inspection low pressure cleaning services.
Benefits of Professional Service
Some maintenance jobs are just too difficult or dangerous for the average DIYer. Allowing Allied Services Company to clean your roof and gutters can provide the following benefits.
Thorough Cleaning: If you don't have much experience cleaning roofs and gutters, there's a chance you might miss something. Our experts have been providing cleaning services and gutter inspection services for years, and have what it takes to make your home completely clean.
Roof and Gutter problem diagnosis: While our team members are cleaning, they'll have a chance to examine your roof and gutters. We can identify small issues with your roof and gutters and make repair recommendations.
No Risk of Injury: Thousands of Americans are injured from falls every year. By hiring our roof and gutter cleaning experts, you can eliminate your risk of injury and instead spend your time on more worthwhile pursuits.
Power Washing Specialists in Austin
Connect with us for a free estimate